The API Market's Growing Anatomy
APIs are unavoidable when it comes to evaluating the performance of mobile apps. APIs (Application Programming Interfaces) are specifications that enable one computer or programme to access the features of another.
APIs enable businesses to develop and grow at a rapid pace.
APIs enable businesses to expand into new markets and to not only keep up with but also to outperform their competitors. The commercial benefits that firms like Pinterest, Facebook, eBay, and Twitter have seen as a result of integrating APIs into their business models have sparked a surge in interest in the process.
Here is an infographic depicting the current state of the API market –
The API Market's Growing Anatomy
The API Market is on a never-ending ascent. It has seen widespread adoption from businesses across a wide spectrum of industries. Its applicability in a variety of ways is due to the enormous scope of innovation and growth that it introduces to businesses.
What used to be limited to merely social media plugins is now being expanded to include services such as order tracking and language translation.
The appropriate API integrations can completely transform your business circumstance. Contact our API Developers today if you need assistance locating and incorporating the proper set into your project, or if you require a custom interface.

Testimonial
What customers say about us
Every business needs appreciation and we're lucky to be blessed with a team that carries the same spirit as the Top management. Here are a few of the testimonials we received from our diverse clientele. We view them as energy boosters and drive us to outperform.
Syoft has made the seamless transition possible

Nowadays, an organization must be ready to work from anywhere, securely and without limitation. Syoft has made this possible for our organization and employees. We had a seamless transistion all along. Thank you Team Syoft.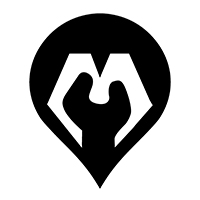 Team is a Pro at Design and Development aspects!

Team Syoft has provided excellent support since our website creation and continued to assist with the design and development of our website as its functionality grew. We are confident that the appearance and user-friendliness of our company's website have helped us establish credibility among our clients and customers as well as expand our reach.
Service delivery is top-notch!

Syoft has excellent technology professionals who take time to understand your precise business needs, and offer quality advice along and also deliver top notch Apps that can compete with any other global app. On a scale of 10, I give Syoft, a 10.
Best place for SAAS Company!

Syoft team completes the journey of taking an idea from concept to development. They were always ready to help us with new methods and were willing to try novel approaches, workshops and exercises. We were definitely impressed by the intellectual rigor that goes behind their mind set and organizational workflow.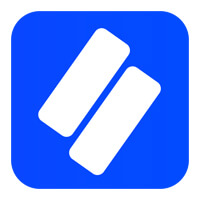 Delightful experience with best tech team

Well, working with Syoft on our app was delightful. From the first meeting to the launch of the app, the development team was very forthcoming and active. Team Syoft knows its craft and are experts at iPhone and Android app development. We started with an iPhone app, and now we have built apps on Android, iPad, Tablet, Kindle and the Web with Syoft.
Estimations & planning for business decisions