How to Estimate the Cost of ERP Software Development
Modern organisations rely on ERP systems to function. They guarantee seamless integration of all data going through a business, whether it's linked to supply chain, finance, human resources, customers, or anything else. The major purpose of ERP software development is to increase company profitability and operational efficiency by automating repetitive jobs and removing unnecessary processes.

Machine learning and artificial intelligence are used in modern ERP systems to enhance visibility and intelligence efficiency across all business units. It also enables businesses to respond to changing client demands and improve the customer experience. The most typical question that arises while discussing the integration of ERP systems into business operations is: The costs involve not only maintaining the software up and running, but also keeping it secure and updated. The projected cost of ERP deployment and the elements that influence the ultimate price will be discussed in the next article.

1. The number of users and the functionality available
When determining if an ERP system is inexpensive for your company, take into account the number of users that will be using it.
Many ERP providers charge per-user fees. This means that when the number of users grows, the cost of ERP grows as well. You should also evaluate the cost of adding additional users and how that cost may rise in the future as your company grows.
You must also choose the functions that your ERP system must offer, in addition to the number of users. ERP software has a few distinguishing qualities that set it apart from other forms of software. Common databases, automation, interaction, data analysis, and other features are included. The higher the overall ERP system development cost, the more features you include.
As a result, it's critical to determine your particular requirements first.
2. Customization and add-ons
You can connect third-party add-ons like Enterprise IMs or social network logins to provide a full range of services and features to your employees. You can also add particular modules to your system, such as supply chain management, to boost its capabilities. The pricing of these extra features will vary based on what you choose to include and which vendor you select.

3. Actualization
Because ERP systems are complicated software applications, they will almost certainly require changes to operating systems, hardware, and software to function properly. If this is your first time installing ERP, you should hire professionals to install and configure your system.
This will make the implementation process easier.

4. Routine maintenance
Until you invest in a cloud-based ERP solution, your on-premise system will require regular and scheduled maintenance to guarantee that it operates as intended at all times. An ERP's maintenance costs are typically 15–20 percent of the initial purchase/implementation cost.
5. Education
It may be difficult for your employees to get used to a new ERP system right away. That is why they may need further training on how to use such a device. Frequently, the ERP provider provides training on demand at a set hourly fee. In this instance, you'll need to account for these additional expenditures when evaluating ERP systems for purchase or choosing a custom ERP system.

6. Improvements
You must begin planning the upgrade as soon as a new version of your ERP solution is announced. The last thing you want is for your system to become antiquated, causing problems and defects. You should inquire about how frequently updates are made and whether the cost of these upgrades is included in the ERP system development base price.

7. Redesigning the process
When a company switches from a legacy system to an ERP system for organisational growth, certain processes must be redesigned. The same is true when switching from one ERP system to another. To align your company's business processes with the software's processes, you'll still need to redesign.
8. Support
You will encounter a lot of issues and faults over the course of the ERP system's existence, which you will have to resolve and provide support to your system's users - at a cost.

9. Additions to technology
With the addition of technology, the cost of your ERP system will naturally rise. The more technology you incorporate into the system, such as enterprise blockchain, artificial intelligence, or even the Internet of Things, the higher your ERP system cost estimate will be.

10. Hours of development
The amount of time it takes developers to establish an ERP system also influences the total cost of developing ERP software. The length of time it takes to design ERP software is proportional to its complexity. If your software is less complex, on the other hand, you will pay less than in the previous example.
11. Software developers' locations
Another important factor in determining the cost of ERP software is its location. The cost of ERP software development in North America, for example, differs from that of software development firms in Ukraine or India. This is owing to the fact that services vary greatly in terms of pricing and quality around the world.
Aside from the aforementioned elements, the pricing model is another component that influences the final ERP price. So, let's have a look at the various pricing models on the market.

The various ERP pricing models
ERP software vendors typically work around two price models: perpetual licencing and subscription options. In this section, we'll learn more about the two pricing structures and how they work.
A.Permanent licencing
Organizations that want to host ERP software on-premise can use perpetual licence. Companies are obligated to pay the ERP software's one-time up-front cost in this situation. A perpetual license's price is determined by the level of customization and the number of users. Perpetual licences provide the advantage of not requiring organisations to pay recurring expenditures for support, maintenance, and updates.
B.Plans for subscriptions
Subscription plans are available for companies wishing to use cloud servers for ERP software adoption. The vendor hosts and maintains the ERP system on a third-party server in this pricing arrangement. Companies that choose subscriptions must pay monthly or annual fees for the software they need. Companies are frequently provided subscription programmes with a minimum contract period.

What is the price of an ERP system?
ERP software development might cost anything between $20,000 to $350,000. In other circumstances, it may even be more expensive. This is, however, a very approximate estimate. The ultimate pricing can be affected by the elements listed above, such as implementation expenses and the location of the software development company. Now that you have a good understanding of the various pricing models and the typical cost of ERP implementation, let us move on to one of the most important considerations.
Process and Timeline for ERP Implementation

The installation of an ERP system in a firm is the one factor that determines the ERP system's success or failure. When done correctly, it can propel your company to new heights, but when done incorrectly, it can complicate otherwise well-planned operations.

And it is for this reason that the phase is included in most ERP development cost estimations.

So, let's take a look at the ERP adoption procedure.

Process and Timeline for ERP Implementation
The installation of an ERP system in a firm is the one factor that determines the ERP system's success or failure. When done correctly, it can propel your company to new heights, but when done incorrectly, it can complicate otherwise well-planned operations.
And it is for this reason that the phase is included in most ERP development cost estimations.
So, let's take a look at the ERP adoption procedure.

Testimonial
What customers say about us
Every business needs appreciation and we're lucky to be blessed with a team that carries the same spirit as the Top management. Here are a few of the testimonials we received from our diverse clientele. We view them as energy boosters and drive us to outperform.
Syoft has made the seamless transition possible

Nowadays, an organization must be ready to work from anywhere, securely and without limitation. Syoft has made this possible for our organization and employees. We had a seamless transistion all along. Thank you Team Syoft.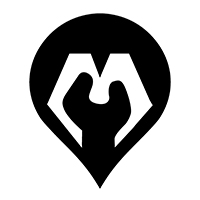 Team is a Pro at Design and Development aspects!

Team Syoft has provided excellent support since our website creation and continued to assist with the design and development of our website as its functionality grew. We are confident that the appearance and user-friendliness of our company's website have helped us establish credibility among our clients and customers as well as expand our reach.
Service delivery is top-notch!

Syoft has excellent technology professionals who take time to understand your precise business needs, and offer quality advice along and also deliver top notch Apps that can compete with any other global app. On a scale of 10, I give Syoft, a 10.
Best place for SAAS Company!

Syoft team completes the journey of taking an idea from concept to development. They were always ready to help us with new methods and were willing to try novel approaches, workshops and exercises. We were definitely impressed by the intellectual rigor that goes behind their mind set and organizational workflow.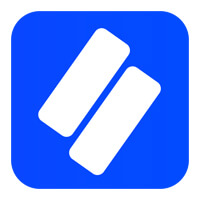 Delightful experience with best tech team

Well, working with Syoft on our app was delightful. From the first meeting to the launch of the app, the development team was very forthcoming and active. Team Syoft knows its craft and are experts at iPhone and Android app development. We started with an iPhone app, and now we have built apps on Android, iPad, Tablet, Kindle and the Web with Syoft.
Estimations & planning for business decisions