How to build a custom CRM system for your business
Building your own CRM is one of the most significant business decisions you'll ever make. Why? Because it is the key to unlocking the power of data to drive better decision making, boost sales, deliver relevant insight, and improve customer relationships, among other things.
When you build your own CRM, you take on a lot of responsibility. Before you ever consider designing, developing, or launching your own customer relationship management (CRM) system, consider what features you require, how user-friendly the interface (UI) must be, and what type of design you prefer. The rest will fall into place after you have a strong knowledge of what you require.
If you're not sure where to begin, you've come to the perfect place. In this blog post, we will walk you through the process of creating a bespoke CRM system, including its features, benefits, and expenses. We will also emphasize some critical facts to assist you in making your decision.
So, without further ado, let us begin!
Some Important CRM statistics you need to understand
If your company is like most others, your CRM (customer relationship management) system is one of your most crucial tools. With a CRM system in place, you'll be able to better understand your customers, manage your sales and marketing activity, and make more informed decisions based on reliable data.
The CRM software market is currently expanding at a breakneck pace. Take a look at the figures below for a thorough picture of the market and the increasing importance of CRM systems for organisations.
· According to LinkedIn's State of Sales survey, 64 percent of firms believe CRM has a significant impact on their business.
· According to Nucleus Research, the primary benefit of CRM technology is increased productivity through enhanced data visibility.
· According to the most recent Salesforce research, CRM software can improve sales by up to 29 percent while enhancing sales productivity and accuracy.
· According to a Capterra survey, organisations who employed CRM systems enhanced their customer satisfaction and retention.
· According to Grandviewresearch, the global CRM market is predicted to reach USD 57.9 billion in 2022, from an estimated USD 52.4 billion in 2021.
Testimonial
What customers say about us
Every business needs appreciation and we're lucky to be blessed with a team that carries the same spirit as the Top management. Here are a few of the testimonials we received from our diverse clientele. We view them as energy boosters and drive us to outperform.
Syoft has made the seamless transition possible

Nowadays, an organization must be ready to work from anywhere, securely and without limitation. Syoft has made this possible for our organization and employees. We had a seamless transistion all along. Thank you Team Syoft.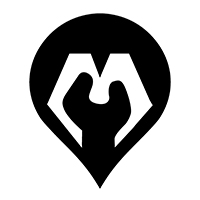 Team is a Pro at Design and Development aspects!

Team Syoft has provided excellent support since our website creation and continued to assist with the design and development of our website as its functionality grew. We are confident that the appearance and user-friendliness of our company's website have helped us establish credibility among our clients and customers as well as expand our reach.
Service delivery is top-notch!

Syoft has excellent technology professionals who take time to understand your precise business needs, and offer quality advice along and also deliver top notch Apps that can compete with any other global app. On a scale of 10, I give Syoft, a 10.
Best place for SAAS Company!

Syoft team completes the journey of taking an idea from concept to development. They were always ready to help us with new methods and were willing to try novel approaches, workshops and exercises. We were definitely impressed by the intellectual rigor that goes behind their mind set and organizational workflow.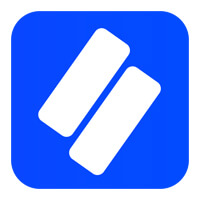 Delightful experience with best tech team

Well, working with Syoft on our app was delightful. From the first meeting to the launch of the app, the development team was very forthcoming and active. Team Syoft knows its craft and are experts at iPhone and Android app development. We started with an iPhone app, and now we have built apps on Android, iPad, Tablet, Kindle and the Web with Syoft.
Estimations & planning for business decisions